Best Fitness Trainers in Australia. Fitness gurus are inspiring in so many ways. We laugh at their old DVDs and VHS tapes, dismissing them as mass-produced eye candy. But what we don't realize is how many lives were saved by those workout videos, or the history behind them. Those corny tapes started a revolution that allowed fitness trainers to enter households across the world. Their faces would come onscreen, and they'd yell, "Get off the couch!" Then they'd throw out every trick in the book, from music to sex appeal, to keep people moving, and it worked. They knew that they could reach people at the center of their sedentary lives: their living rooms, and they took advantage of that.But they didn't stop there. Personal trainers would confront viewers and command them to walk over to the fridge to throw out all of their junk food, or stick their cigarettes under the faucet, and pour out all their beer. Their enthusiasm and commanding tone were hard to argue with, so people listened, and they lived healthier lives because of it.
Personal trainers even integrated psychology and motivational speaking, throwing viewers into fits of tears with sob stories and tales of hope. Then, when they'd driven the point in, they'd tell viewers to get back up on their feet, sending them into a renewed fervor. These tapes flied off the shelves until every home had a small collection. Everyone had their favorite fitness instructor. For some, it was Richard Simmons, the eccentric clown, who had everyone Sweating to the Oldies. Others preferred a tailored, more professional approach from women like Jane Fonda. But there was always a recognizable face, and a program, something to follow daily—maybe even recipes and dietary advice to go along with it.
Back then nobody had the internet, or even computers in their homes, so having this type of content in their living room was unheard of. They were amazed by the fact that they could have a trained professional give them their workout, then show them how to cook a healthy meal. They'd spend ridiculous amounts on VHS sets, wear out the tapes and cheap equipment, and creating cults of personality surrounding their fitness instructors. They even defined themselves by which guru they preferred, and shunned anyone who didn't give in to the fad.
Fitness trainers in Australia naturally joined in, as did everyone else. Soon people realized that they could take advantage of the market, sell fake happiness, and show off their half-naked bodies. It cheapened fitness, but what was once a fad became an Australian tradition—even when technology advanced and we made the switch to DVDs, blue-rays, then social media and YouTube.
Now fitness is enjoying a resurgence, and the best fitness trainers in Australia can be found online, promoting a healthier approach to nutrition and exercise. The sex appeal is still there, and it always will be, but it's not the focus. Now they present a realistic image, filming with their smartphones in the gym, rather than an expensive set with film crews and lighting. Nobody spends hours on hair and makeup or trying to make certain parts of their bodies bulge, and there are no cults of personality—just genuine experts who earned their way to the top with grit and skill, so they can promote public health.
Fitness trainers in Australia have transformed the seemingly shallow pursuit of likes and views it into something meaningful, and they aren't charging ridiculous amounts of money for VHS sets or DVD bundles. While they do offer other products, these gym trainers and weight trainers charge nothing for videos. Instead of running out to the store and maxing out their credit card, or calling some shady call center, viewers can simply pick up their phones and tap a few buttons, and they can have access to the same premium content that used to cost them an arm and a leg.
The community is evolving. Fitness trainers in Australia are making use of new technology, creating apps, e-books and games, even virtual reality experiences, finding new ways to keep people engaged in building a better life for themselves.
What's most inspiring is how hard these fitness instructors work. They put in more hours and more effort than anyone else, while enacting change on a societal level. When they workout, they reduce rates of obesity and type 2 diabetes. They help reverse heart disease and lower blood pressure, and not just for themselves, but for thousands, if not millions of people around the world. It's kind of amazing if you think about it. In a way they carry the burden for all of us.
The Best Fitness Trainers in Australia at EFM Glenelg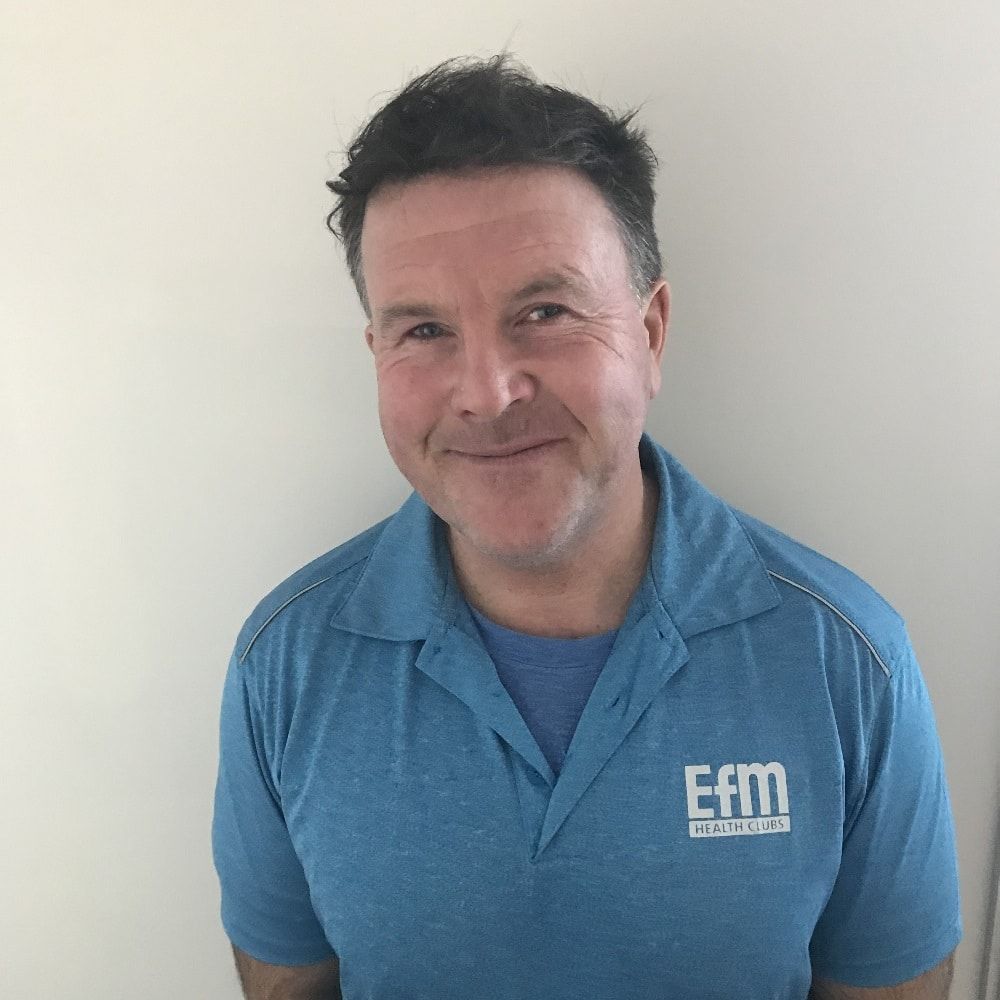 Director / Trainer
I have been the owner and Head Trainer of EFM Glenelg since 2006 and have numerous qualifications including strength and conditioning, rehab and injury prevention, cross fit, bootcamp and many others. I am very proud of the warm friendly welcoming environment we have created at EFM glenelg.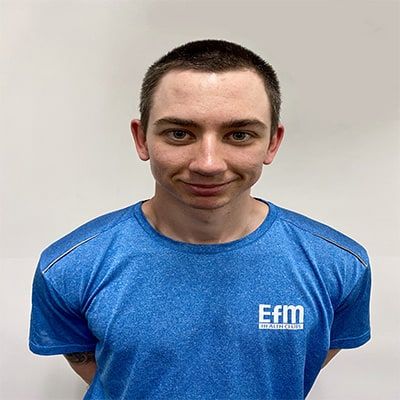 Trainer
I have always had a strong passion for health and fitness and enjoy strength training and martial arts. I aim to support my clients to achieve their goals in a supportive, motivating environment. I like to make workouts enjoyable while still training hard to get results.
Qualifications:
Certificate IV in Fitness
Certificate III in Fitness
Trainer
After working in the hospitality industry for over 12 years I made a career change to help continue my own fitness journey and help others to further their own endeavours. I enjoy swimming, cycling and running aka triathlon. By no means elite I strive for the glory of the midpack, always working toward my next pb.
Working with EFM Glenelg since November 2021 I have enjoyed the friendly, no ego atmosphere of EFM Health Clubs and love bringing new movements and variety to workouts for my members.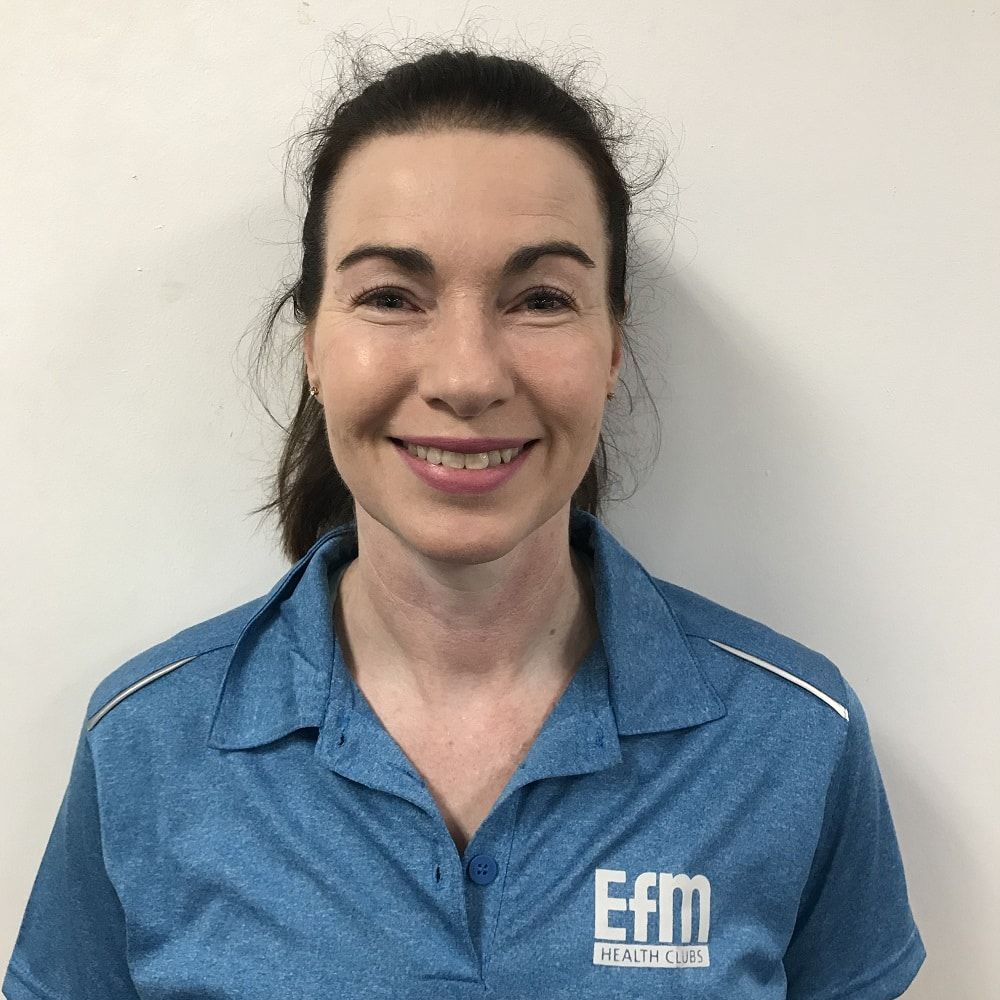 Trainer
Bronwyn has been actively involved in taking group fitness and pilates classes for over 20 years and is also a Allied Health Professional. Bronwyn extensive knowledge and experience in all facets of Exercising, Fitness, Health and Wellbeing are invaluable at the club.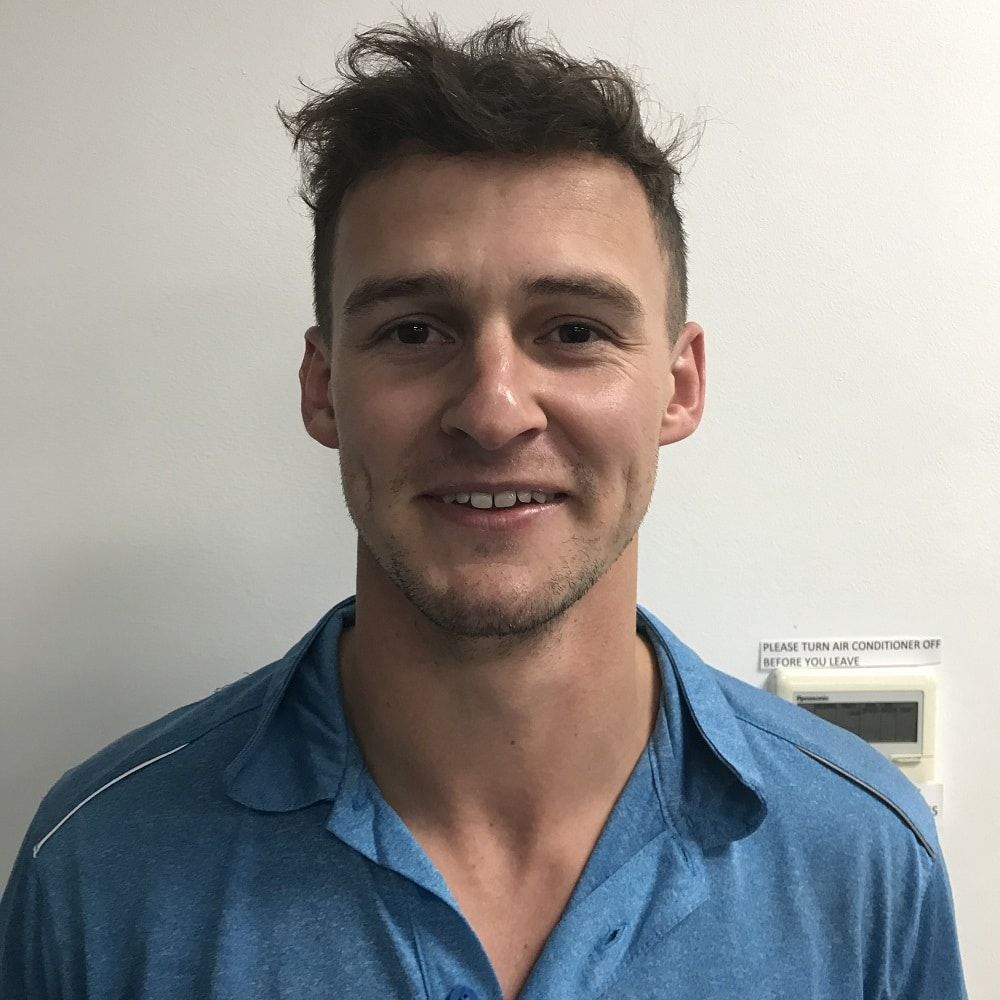 Tom Stevens
Trainer
I've been working in the industry as a pt/group instructor for 8 years, I love working with all different body types and seeing improvements in their quality of life. I am Currently studying a master of strength and conditioning and completing a 12month internship with Port Adelaide Football club athletic department
Certificates include:
Bachelor of human movement
Master trainer certificate
Currently masters of strength and conditioning
Thump Boxing level 1
Functional fitness trainer